Hi there- Donuts are my crack! Once I eat one I am in for the box!  So I was hesitant to make Halloween theme donuts because of the temptation to eat the "practice ghosts."  Oh.. the sacrifices we make for our blogs! We have all seen the Spider Donuts. I did my version HERE.   But, I had fun with the ghost donut and I intentionally don't hover over Pinterest when trying to create my own thing.   What do you think?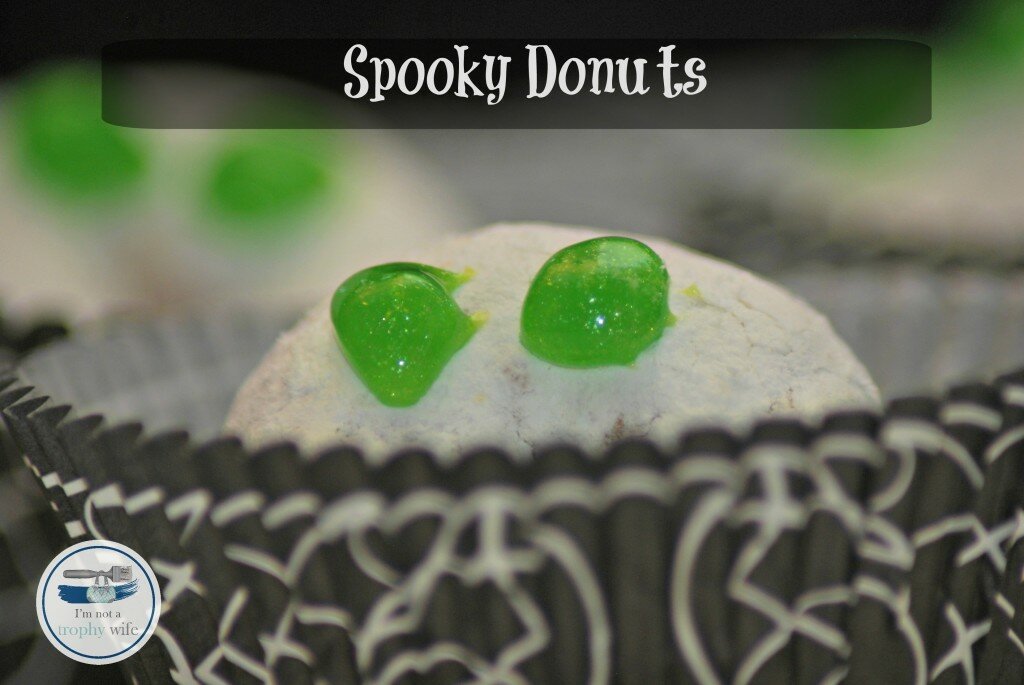 Make sure you write all the ingredients down. Ready?
powdered donuts & gel icing for eyes

And the cupcake liners are perfect to serve as individual treats at class or home parties.  I call it powdered sugar containment measures!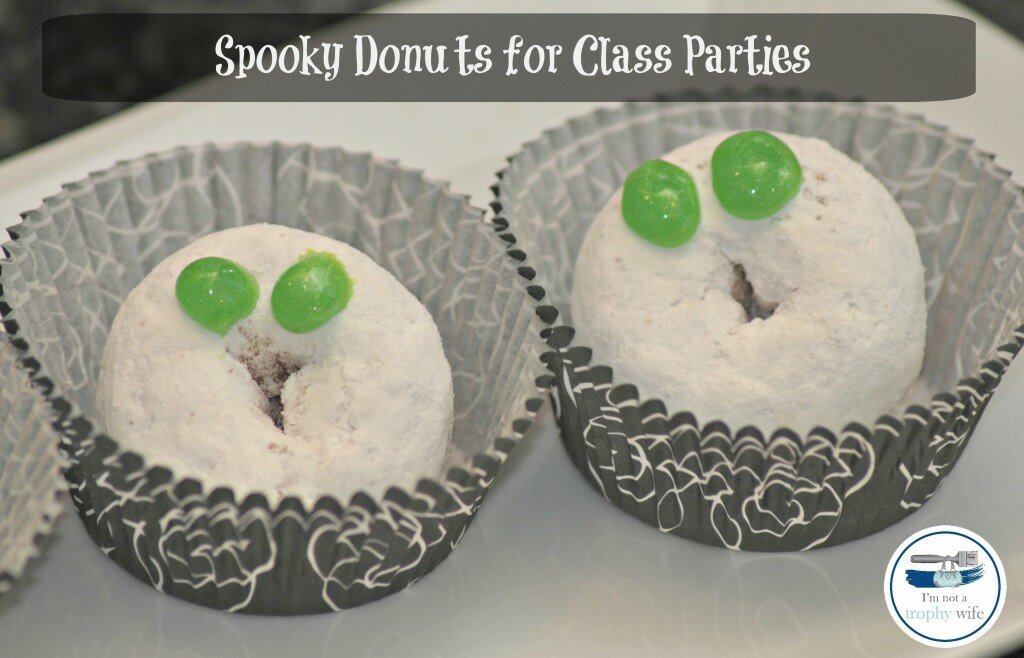 LINKING TO: