first blog posts…
Sometimes it's good to look behind us to see how far we come. This sentiment applies to so many parts of our lives and reflection can be so good for the soul.
This is true even if it's about first blog posts. Here's how I ended up with this thoughtful sentiment…
The other night I updated a few blog photos and corrected my passive voice filled posts. I stumbled on one of my first blog posts on Not a Trophy Wife. The funny thing about this particular post is it remains to be one of my most viewed.
Here's the shocker- one of my first blog posts is about how a red vase from Hobby Lobby meets a can of white spray paint. That's it! With no material to post in the start up stage I literally grabbed accessories to change for the ever popular before & after blog posts.
If you look closely at of the red vase's base you can see a layer of dust. I didn't even dust it before I sprayed the vase. My family would not be surprised by this decision. I suggest a review of the past is a good way to set goals for the future. And, I learned this with a dated accessory and a can of spray paint!
Thank you…

~update a vase with spray paint
I am psyched to share this simple way to update an vase in minutes. All it takes is less than a can of spray paint. I finally discovered the power of spray paint to change the look of outdated accessories. I love red in my decor at Christmas, Valentine's Day and the 4th of July! But before I came to this realization, every accessory in my TJ MAXX accessory closet red or brown.
I loved the shape and height of this vase, but red does not say SPRING! This vase was in need of an intervention so I updated it with spray paint; transforming it from a bloody red to a fresh white! I didn't know I was allowed to spray paint accessories until I started my blog! In fact this photo is one of my first blog photos.. look at the small photo!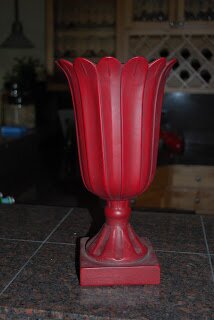 After a few rounds of a white primer/paint spray paint it went from red to a bright white! Love it! What else can I transform with spray paint? Who knew you could do this? It's simple and affordable! I am ready to round up all my accessories in need of a little update!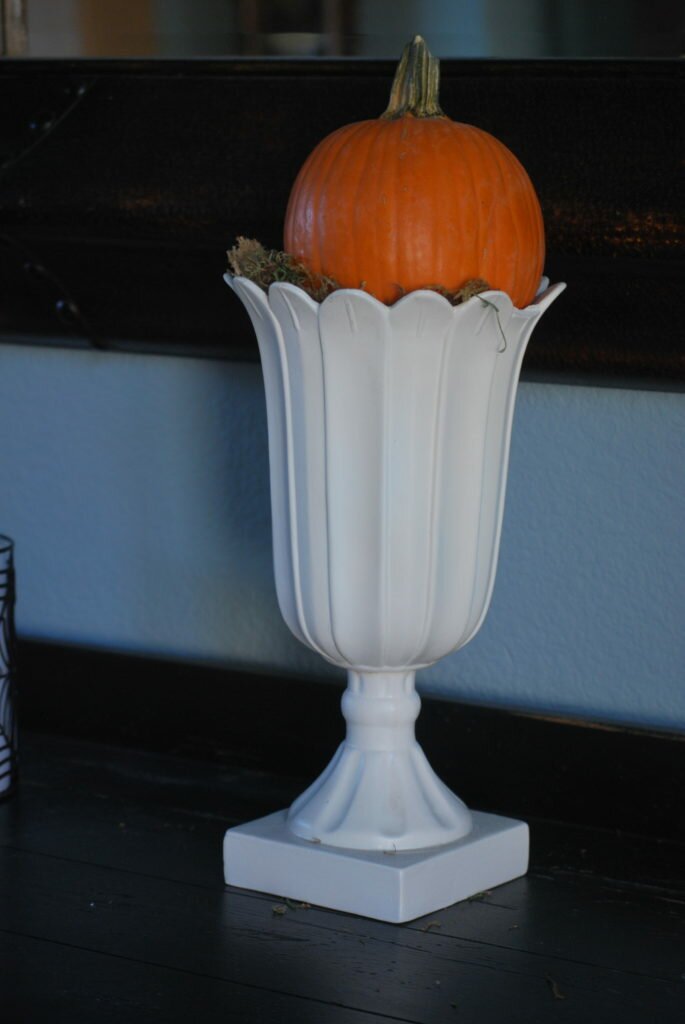 What have you transformed with a can of spray paint?