50 cupcakes for the 50th Super Bowl!
One of my boys is attending a super bowl party to cheer on the Broncos on Sunday. I offered to host a party, but apparently if you hosted the Broncos for a previous super bowl and they lost your house is "bad mojo." So I am sending my Bronco fan with these football cupcakes. But, what I really want to share is the "turf" icing on these cupcakes! The turf turned out great! I am not known for my culinary skills- well that's not true- I am not known for any Pinterest worthy culinary accomplishments! But, I think I nailed the turf icing on these football cupcakes. I included the Wilton icing tip for convenient pinning! The recipe for this icing is at the bottom of post.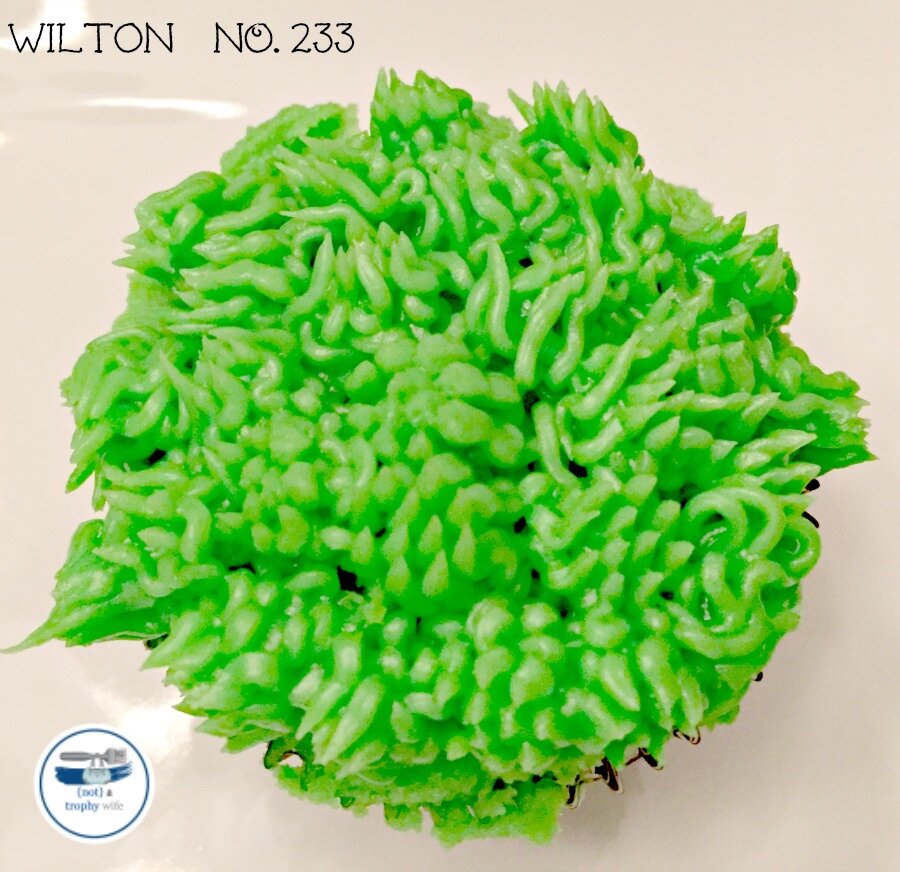 I almost stopped here because I was so excited my "turf" icing turned out so well. But, I decided to add a football. And, I didn't want to put a lot of effort into the cupcakes. I used the half empty container of Trader Joe's Seal Salt and Turbinado Sugar Dark Chocolate covered almonds in my pantry. Sidenote: these are awesome and they are sweet enough that I grab 3-4 and a few plain almonds for a chocolate fix. I decided these would pass for a football for a bunch of high school students who will inhale these cupcakes before the Bronco's first touchdown!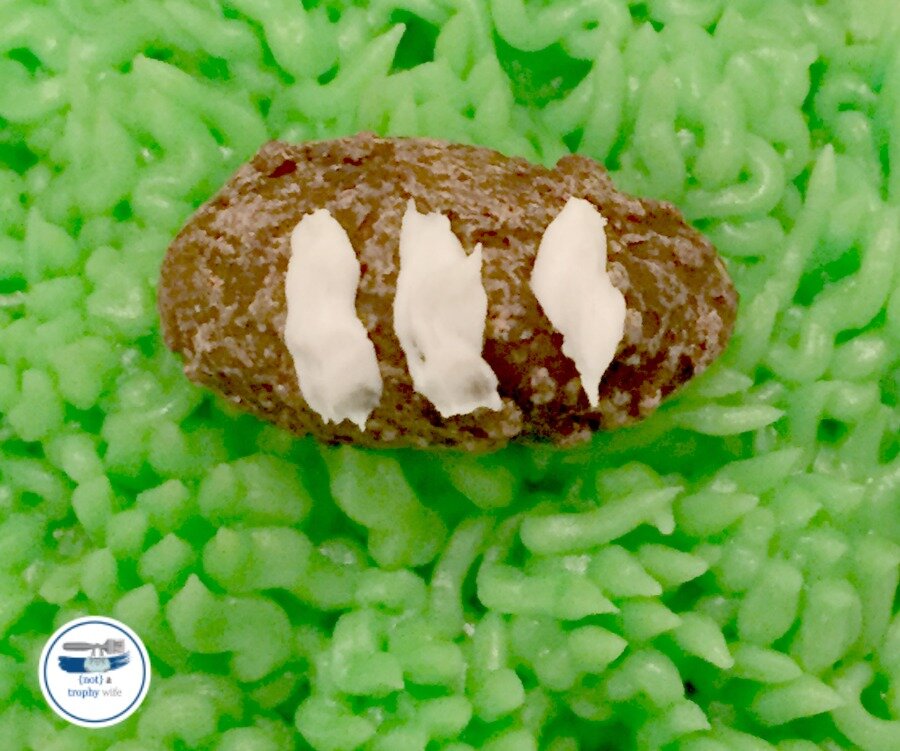 Go Broncos! Scroll below for my go to icing recipe for the turf! Quick tip: I frosted a quick base coat below the turf so the cupcake wouldn't peek through.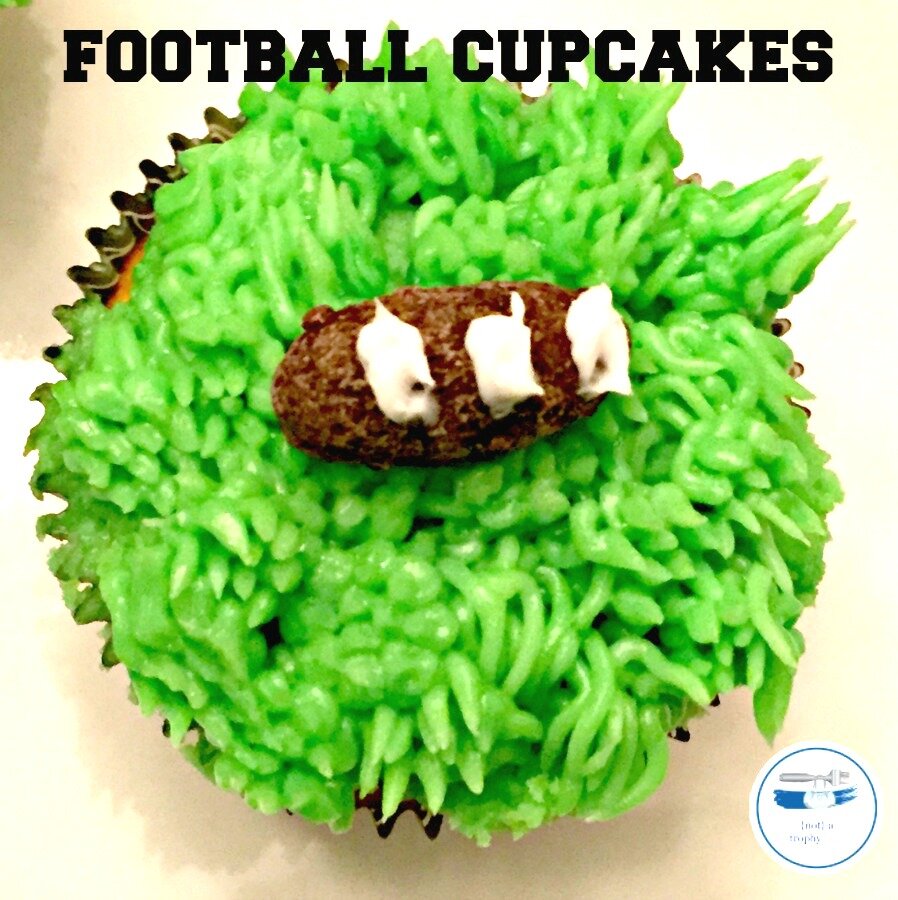 Grass or Turf Icing
This recipe has a thicker consistency making it perfect for turf or grass appearance!
Ingredients
4 sticks unsalted butter, softened
pinch of fine grain sea salt (I omitted)
1 tablespoon clear vanilla extract
2 pounds powdered sugar, sifted (big surprise here- I didn't sift) ! ha!
4-6 tablespoons heavy cream or milk ( I used skim milk)
I placed icing in refrigerator for an hour to firm it up.
Instructions
Mix all the ingredients together until smooth and creamy!
I cut this recipe in half, but I still added 4 tablespoons of skim milk.
After refrigerating let sit out a bit to warm up. If your Wilton tip gets clogged just place it in a glass with warm water for a few minutes. .