Paint | Vinyl Windows
Hi there~ a few months ago I posted my huge mistake when I ordered new windows and the window color we selected was almond. The original post is HERE, but for those on a tight timeline here is the picture of the two windows above my sink. We had these crank windows installed last summer by Home Depot (for 1/2 the cost and they offer lifetime replacements). I couldn't get past the contrast between the color of the windows and the trim.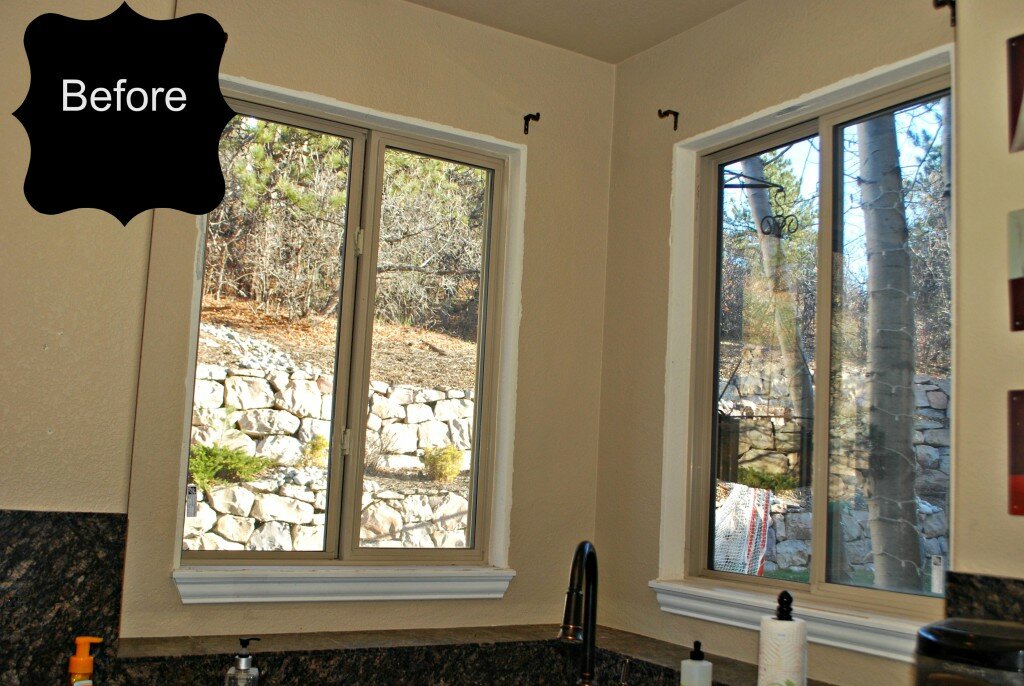 Here's a closer look. It was driving me crazy!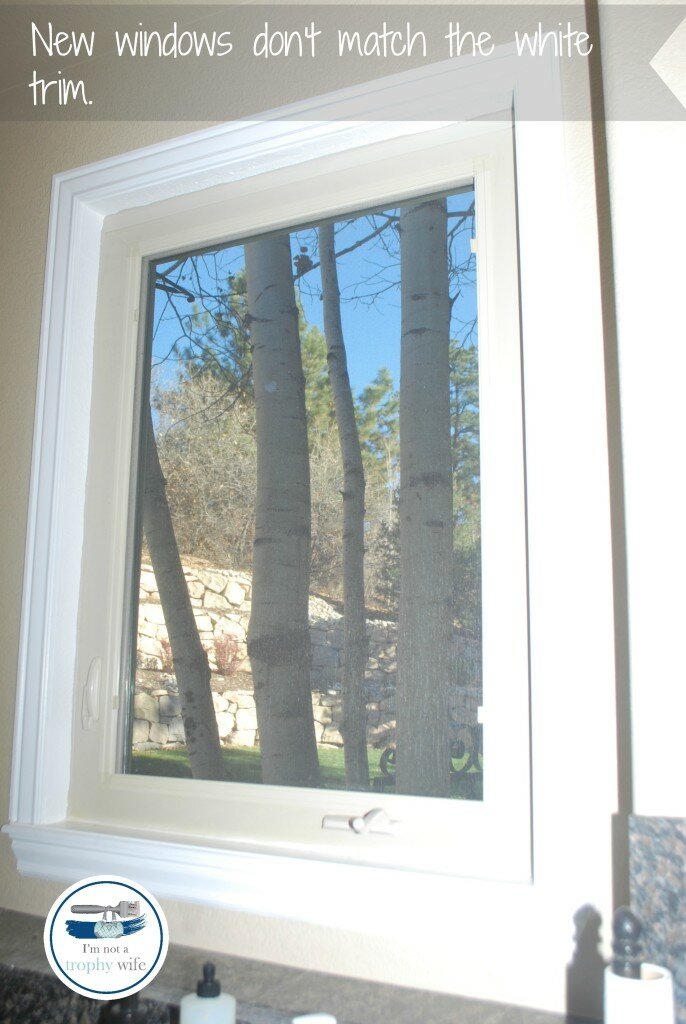 My first attempt was a big fail and I was a little worried because it wasn't like I could just buy new windows. I sanded both windows with a 200 grit sandpaper and cleaned both windows several times. I used Kilz primer in the can and brushed it on. As a base coat it was okay, but when I sanded a 2nd time and went back over it with the primer I started to get drips, the ones that dry overnight. So I lightly re-sanded and wiped them down and purchased these. I bought 2 cans of primer and 2 cans of glossy white.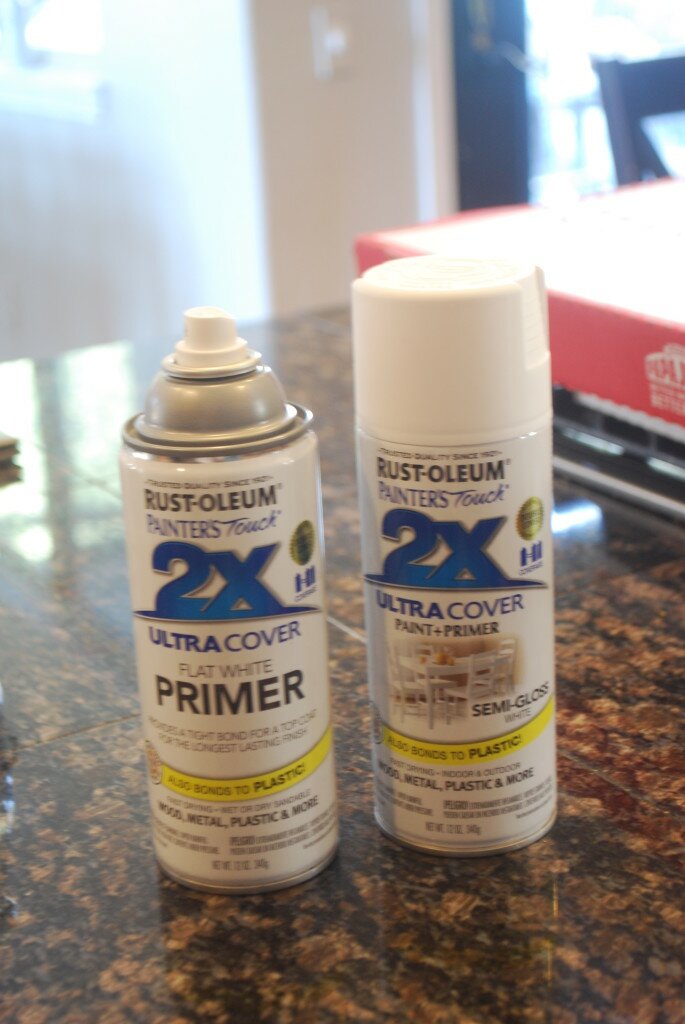 This was so easy it was like frosting a cake. No it was easier than frosting a cake! And, in almost no time. It took more time to clean and sand the vinyl for the first coat of primer. And, I just went over what I had already started with the brushed on primer. I sprayed two coats of primer and followed with 2 coats on gloss white. I know most of you know this but make sure the primer works on vinyl or composite surfaces. I am sooo excited with the results!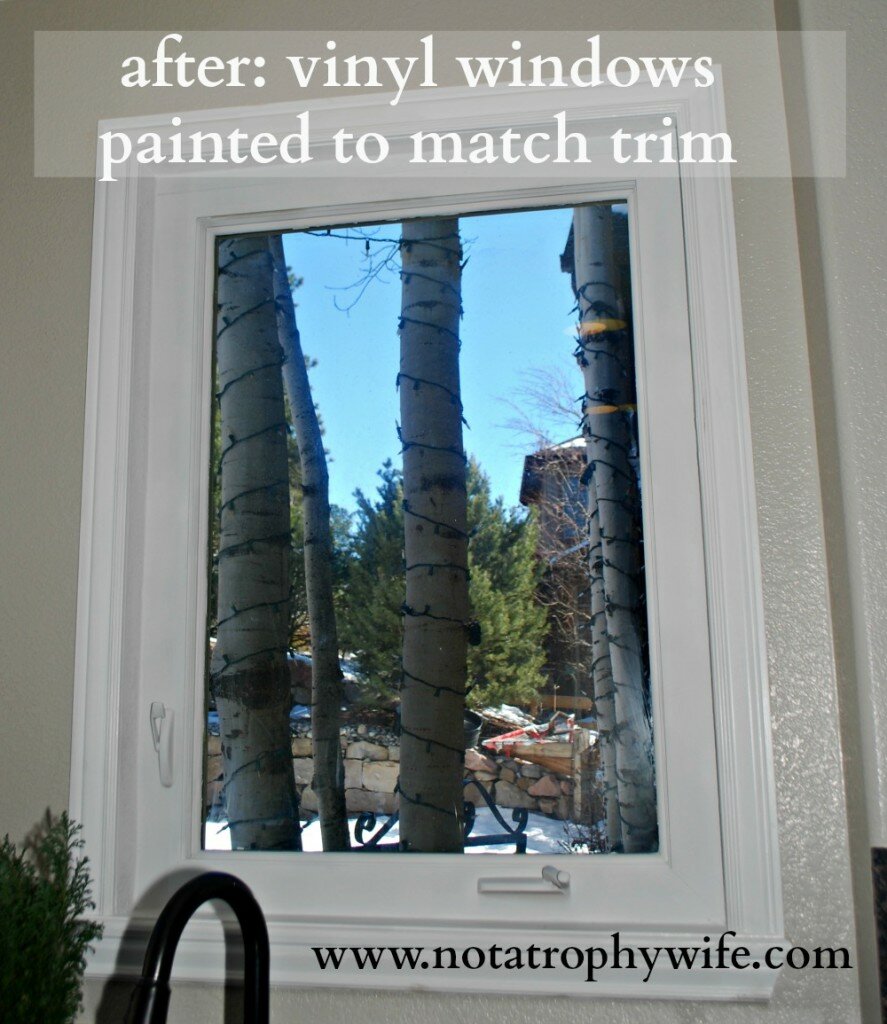 The best part of the spray paint is how much easier it was to spray the handles and locking mechanisms. They were a real PITA (pain in the a$$) to paint with a brush, but the spray paint went on like hairspray! Once the spray paint dried I took a razor's edge and cleaned the remnants of spray paint right off.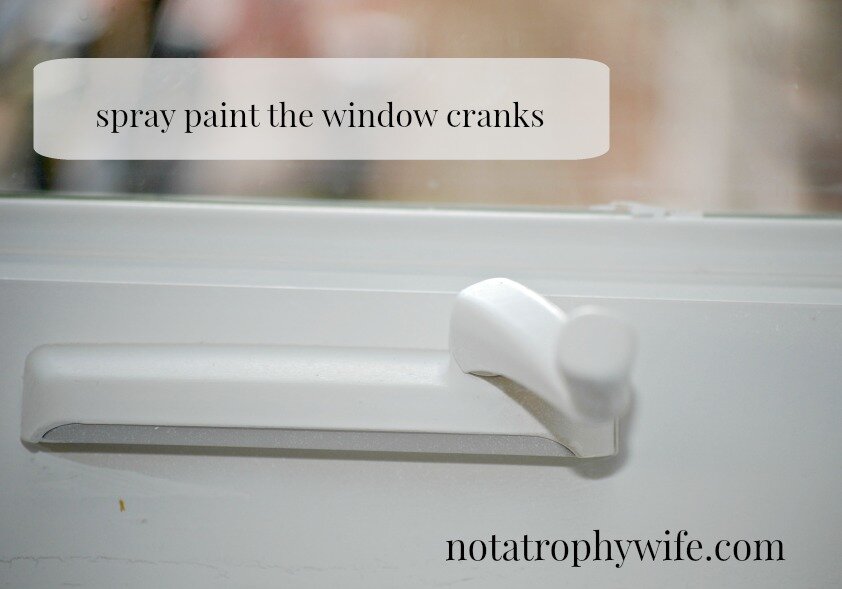 I am so proud of this project. I found very few blog posts or articles on painting vinyl windows so I hope this helps! I am very proud of the results.