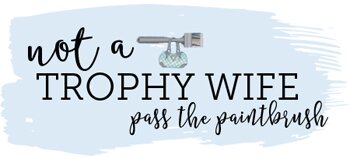 This policy is valid from 04-August 2012
Policies & Disclosures
Affiliate Links:
This blog may contain affiliate links. If you purchase a product or service I recommend you pay the same price, but I may receive a small commission.
Links to other websites:
The owner(s) of this blog may be compensated to provide opinion on products, services, websites and various other topics. The views and opinions expressed on this blog are purely the bloggers' own unless otherwise noted or a guest post is provided. Any product claim, statistic, quote or other representation about a product or service should be verified with the manufacturer, provider or party in question.
Our website may contain links to other websites of interest. However, once you have used these links to leave our site, you should note that we do not have any control over that other website. Therefore, we cannot be responsible for the protection and privacy of any information which you provide whilst visiting such sites and such sites are not governed by this privacy statement. You should exercise caution and look at the privacy statement applicable to the website in question.
In some instances when we link to other websites, we may be rewarded with an affiliate commission if you decide to purchase an item from that website.
Any monetary or product compensation received will never influence the content, topics or posts made in this blog.
This blog does not share personal information with third parties nor do we store any information about your visit to this blog other than to analyze and optimize your content and reading experience through the use of cookies. You can turn off the use of cookies at anytime by changing your specific browser settings.
We are not responsible for republished content from this blog on other blogs or websites without our permission.
This privacy policy is subject to change without notice and was last updated on 01 February 2015.
The owner of this blog reserves the right to edit or delete inappropriate comments using inappropriate language, slander or threats of any kind. Sometimes we just have to agree to disagree. And, don't drop any f-bombs while doing it!