living room makeover ~ new furniture
I love my house! I refer to it as my brownstone in the suburbs because of the 41 steps and over a 140 iron spindles. I wrote about my brownstone like house when we finished our iron spindles project HERE. When we bought our house I loved how each room on the main level was defined with it's own walls. Now after binge watching Fixer Upper I have decided I want to knock out 2-3 walls on our main level. So as we navigate the possibilities of today's living room transitioning to a great room it was tricky to find furniture that works in the now and will work just as well in the future. Let me explain. This is what our living room (I remind all 3 of my boys – I gave birth to 2) the living room is the room without a television looks like since last summer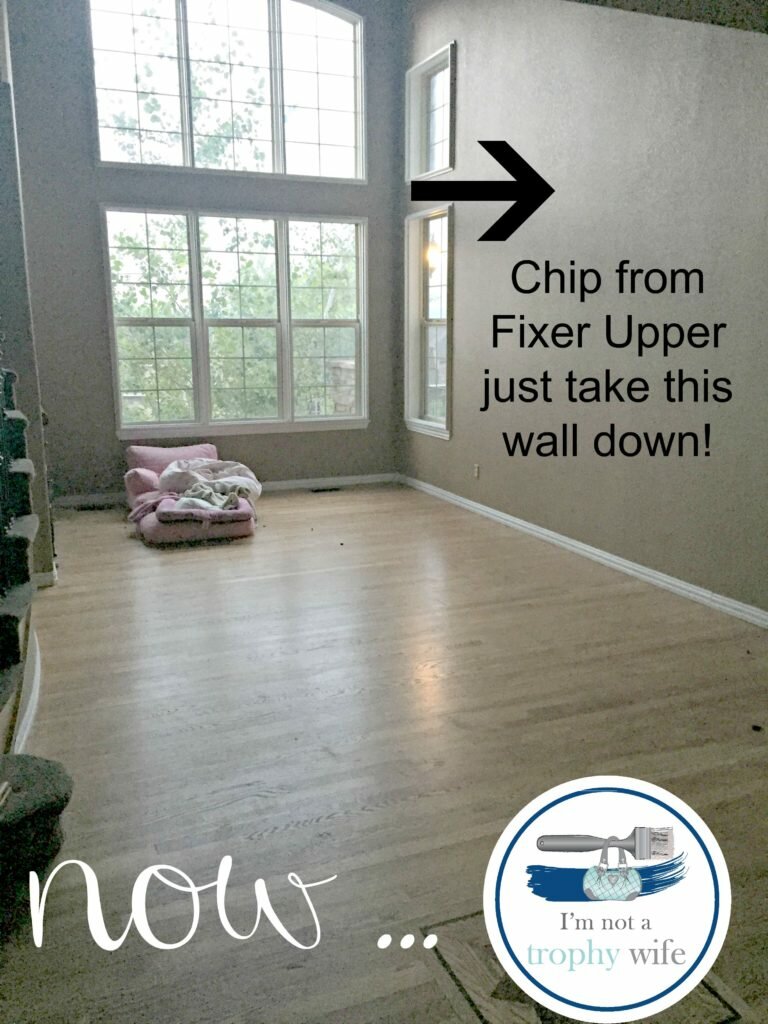 And then we found my most favorite piece of furniture ever! I love our new chaise/couch so much I want one in every room. I shared the details HERE. Here it is in front of our living room room (future great room):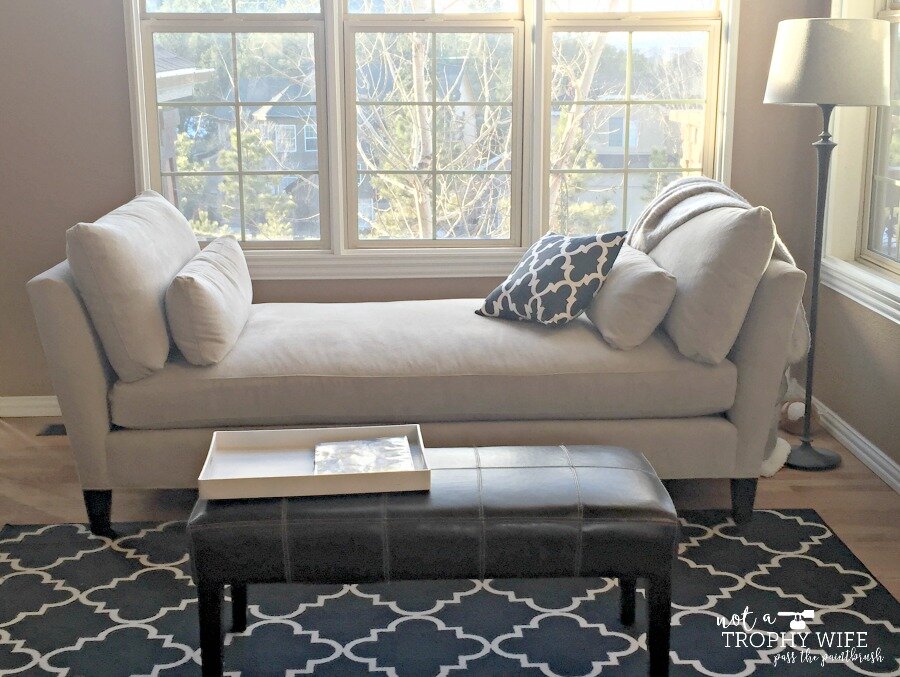 The chaise includes 2 bolster pillows which allows for flexibility if we want to move the chaise against a wall. I love the flexibility of this chaise! Of course, I had to add a few pillow covers to a few existing pillows to add a pop of navy!

I shared the details of this rug HERE. I originally had it in my dining room but it collected too much "traffic trash" from family members including our 4 legged family members. The dining room leads into and out of the kitchen and the rug was a magnet for dried grass from outside and dirt. So I moved it to the living room and love it!
We had picked out two side chairs for the living room, but had to wait six weeks for them to be delivered. We chose furniture pieces that will work in any room in our house! Seriously, the pieces we chose work now and will work with the room's design changes in the upcoming months. We purchased the chairs at the same place we found the chaise!


Loving the space and the view of the mountains is nature's artwork!

Sharing: DIY by Design