Hey everyone- I am in a bit of a pillow-palooza at my house! My sister recently sold me on the classic down pillow. She was a northwest girl for a few years and she embraced her inner sweater and down vest self! Seriously! They put feathers in everything up there! So she got me to upgrade to down throw pillows!
Now before my pillow-palloza I had plenty of these pillows from Ikea! It's a classic, square, (foam filled) pillow: the perfect square shaped pillow! When IKEA opened in Denver I went a little crazy with their $3.00 pillows. The only thing with a $3.00 pillow- it's a little bland! Did I mention these take less than 5 minutes and you can do this for every season?!

So here is a quick fix to change the decor with pillows! For my bland Ikea pillow (no offense) I just grabbed some scrap ribbon and burlap and tied two of the pillows together! Instant Autumn!

Then I discovered these online sites HERE and HERE and their seasonal pillow covers introduced me to an entirely new way to decorate! Check out how I updated my Ikea pillows and celebrate the seasons: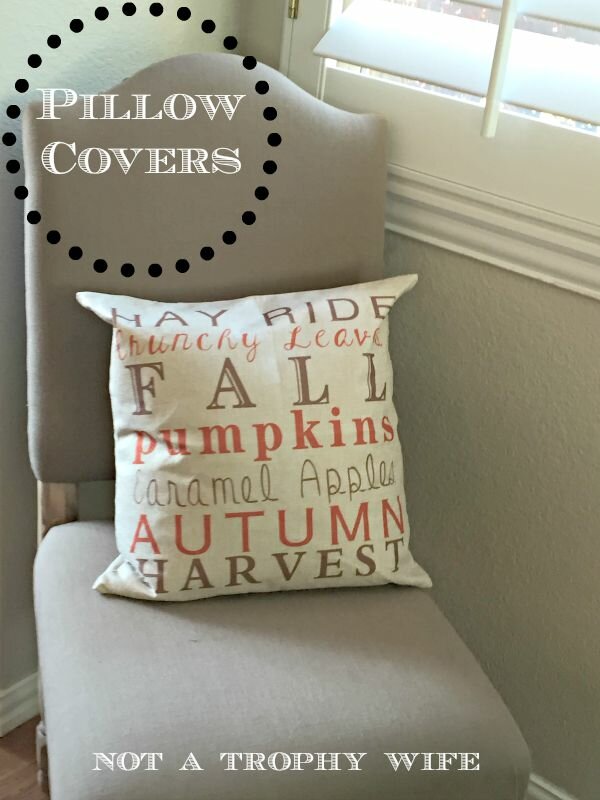 I love this one!

Seriously, I may have a slight addiction to pillow covers!

Link to : Home Stories a2z Elizabeth & CO