Can short girls wear Maxi dresses?  This was my dilemma this spring. I bought a maxi dress 2 years ago and let's just say I looked like I belonged in a fundamentalist group.    So imagine my surprise when my college age daughter encouraged me to try a maxi skirt.  I can't remember her reasons, because I was already shopping  on Etsy to find a maxi skirt.
My mission: a solid color (I ordered black) for not a lot of money; in case it was a disastrous look.  I quickly found  Hope, the US based designer behind  Loft 415.  I just realized her name is fitting for what I was HOPING it  would be a good fit on a petite, slightly curvy girl.  This is her image, no selfies from me!   You can find Loft 415 HERE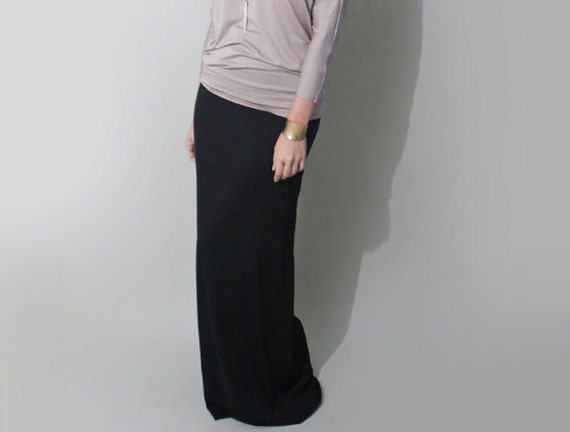 I love it!  It's manufactured in the United States. The sizing chart was spot on. The waist length is generous so I can roll it down or leave it  higher depending on whether I am wearing wedges  or flats!  I never considered buying clothes on Etsy and now I am hooked.  In fact, 10 days after I received my black maxi skirt, I ordered up one in gray!