~hale navy is my Hail Mary ~
I am so excited to show off my new favorite paint color for my kitchen island ; Benjamin Moore's Hale Navy. After painting my kitchen the classic Revere Pewter by Benjamin Moore (do I need to credit Ben Moore)? I was desperate (like desperate housewife desperate) to find an accent color for my kitchen island. I love the Revere Pewter, but it can't stand up to shoe marks, spaghetti sauce and paw prints! So after a few sample colors I painted my kitchen island with Benjamin Moore Hale Navy! I love it! No regrets!

I did a test section on my kitchen island. The island is the perfect surface to paint because I don't need a ladder and it's a manageable space (it won't disrupt the house for days). And it took like 15 minutes to paint it! Instant results!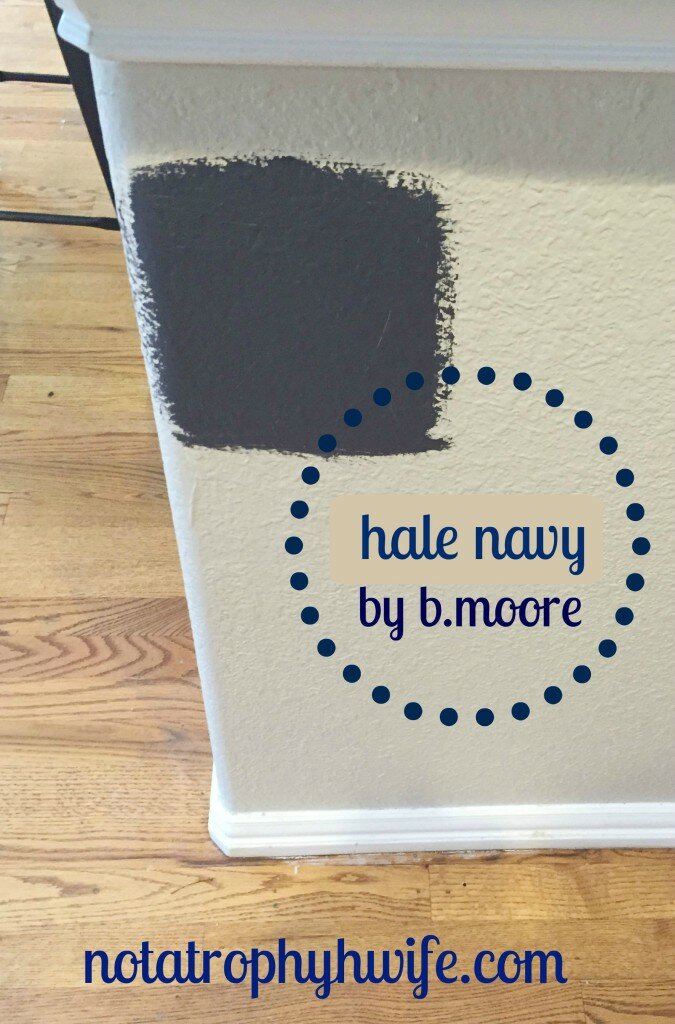 Here's the before…


after:

What do you think? The granite on the island has flecks of blue which I never noticed until I started leaning towards a bold color. Here's the before and after pictures:

.Linking to:
McCall Manor shabby nest Diy By Design
Less than Perfect Life of Bliss