Hi Everyone- Who is rushing around their house trying to make changes before the holidays kick into overdrive? Well a few weeks ago I showed off my island after painting it Hale Navy by Ben Moore. I love it! I just had one problem: the updated island clashed with the previously painted (black) pantry door: which I loved until it clashed like the Titans!

If you have time to see the kitchen island before click HERE NOW:
But, if you look in the background my once beloved black pantry door is clashing. Hmmm.. #hashtagsuburbanmomprobs?

So after seeing this image online at Good Housekeeping I knew what I had to do:
Here's my before of pantry door:

And here is the pantry door after painting (both sides) with Hale Navy Benjamin Moore (semi-gloss). This is a tall door so it looks like the wreath is at waist level. I'm not sure where I was standing when I shot this image? Maybe I was standing on the island!

I found this wreath at HomeGoods. It's a little Bronco-ish with the orange and blue so good thing we are Bronco fans in this Denver home! ha!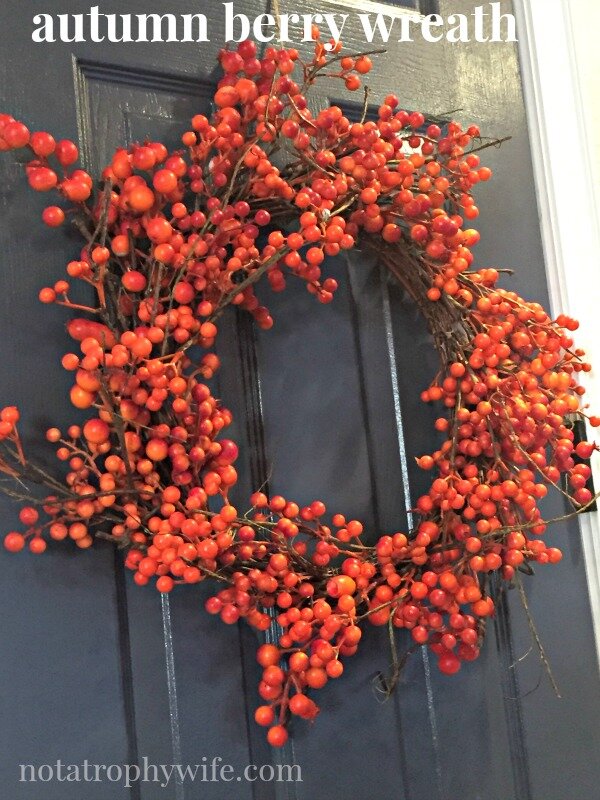 Linking to:My Uncommon Slice of Suburbia