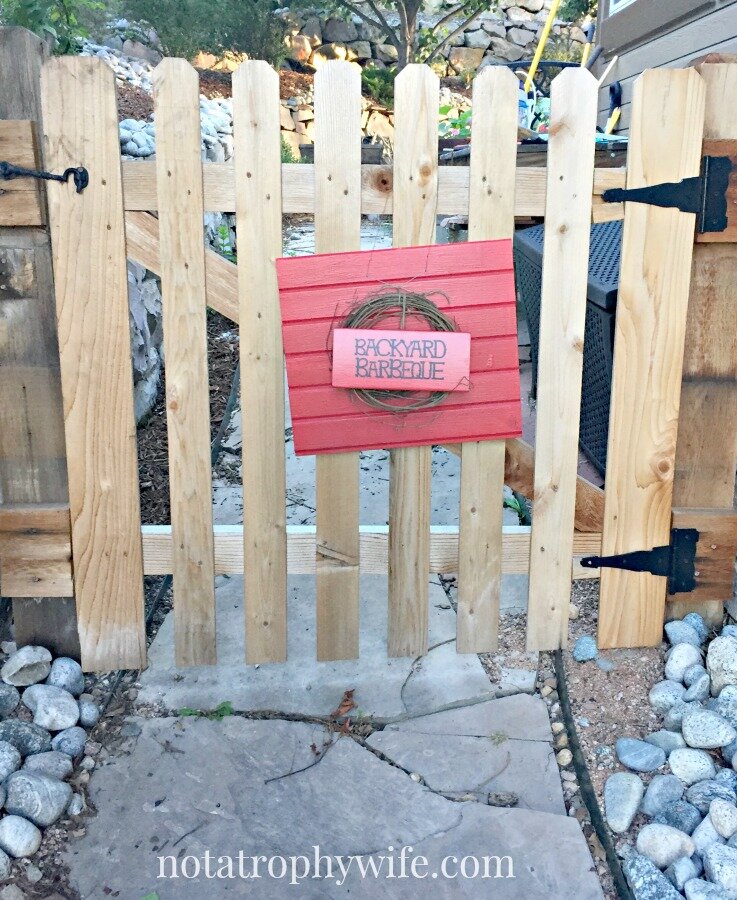 plank floor boards
Here is an easy idea to upcycle plank flooring into seasonal signs for the home or patio. I recently cleaned out the garage and found a stack of plank floor boards from our 7 month basement bathroom remodel. Finding the plank flooring was a gift from blog universe handing me a 1/2 dozen projects. For this project I used the plank flooring as the backdrop for the sign. The pre-sanded and pre-grooved planks made this such an easy project.

I used my miter saw to create even cuts on the floor boards. I used wood glue to secure the planks together. I did this in my kitchen, in my pajamas at ten at night. I do my best work when the house is quiet and a few episodes of Friends playing in the background.

After spending a day in the yard I knew our updated puppy gate needed a fun sign to welcome the season. I went through my crap craft closet and snagged a shutter slat from a stack of replacement slats for our shutters. I downloaded an image from the Silhouette shop to print an image. This could easily be done by free hand or vinyl sign at Michaels.