Hi everyone- I am working on my laundry room paint makeover post while watching the recorded SNL special. One of my favorite skits is Alec Baldwin and the schweaty balls Christmas special. My boys laugh at just about anything with the word "balls." I know Mr. Baldwin gets in trouble everytime he opens his mouth, but I just think he is sooo funny! I loved him and Meryl Streep in "It's Complicated."
Okay so back to my laundry room paint makeover. I think I am officially over the beige and brown color wheel going on in my house. The laundry room was deemed a safe place to start with a new color. The color selection didn't happen overnight, but I narrowed it down to these favorite shades of gray (I know, I'm sorry):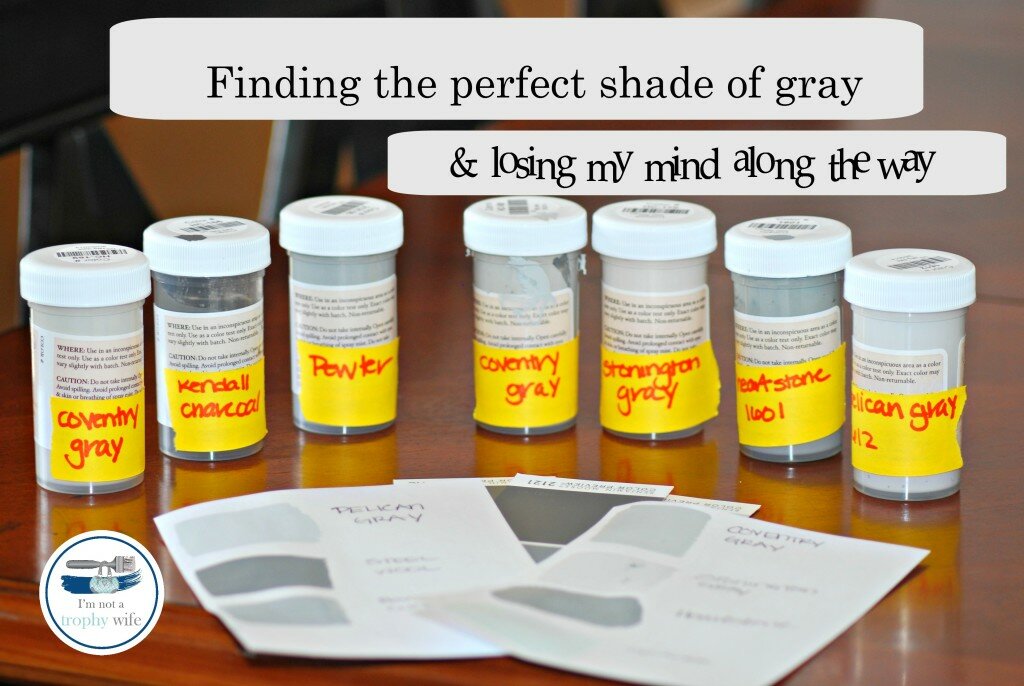 Let's just say this gallon of Benjamin Moore Hearthstone has had a domino effect across the walls of my home. Here's a quick view of the laundry before. And, no this isn't a time wharp. The washer and dryer are celebrating their 21st birthday this summer.. with our daughter. I keep hoping Kenmore will make a commercial with our washer/dryer. This paint color is Benjamin Moore Lenox Tan.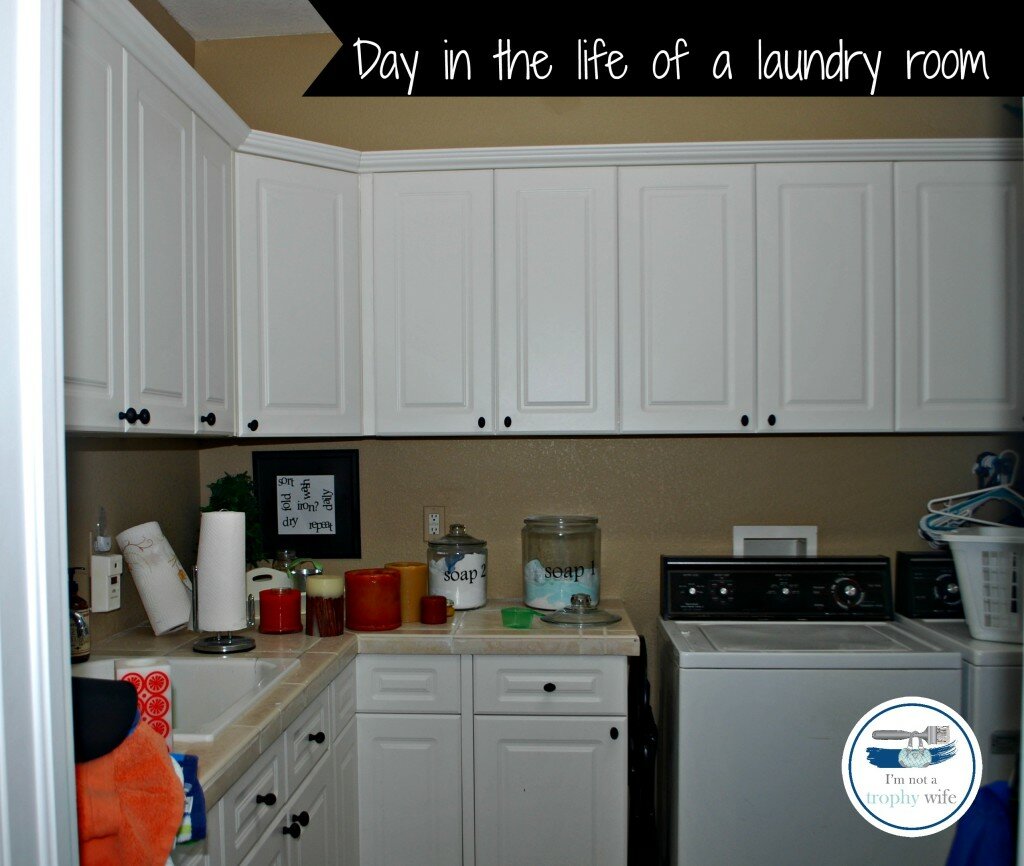 Do you like my laundry sign? It was my first vinyl project with my Silhouette. I just noticed I used the same font that I used above for my paint sample lineup shot. And, the sign is at least 3 years old.

The grey/blue Hearthstone really makes the stone and the cabinets pop, don't you think?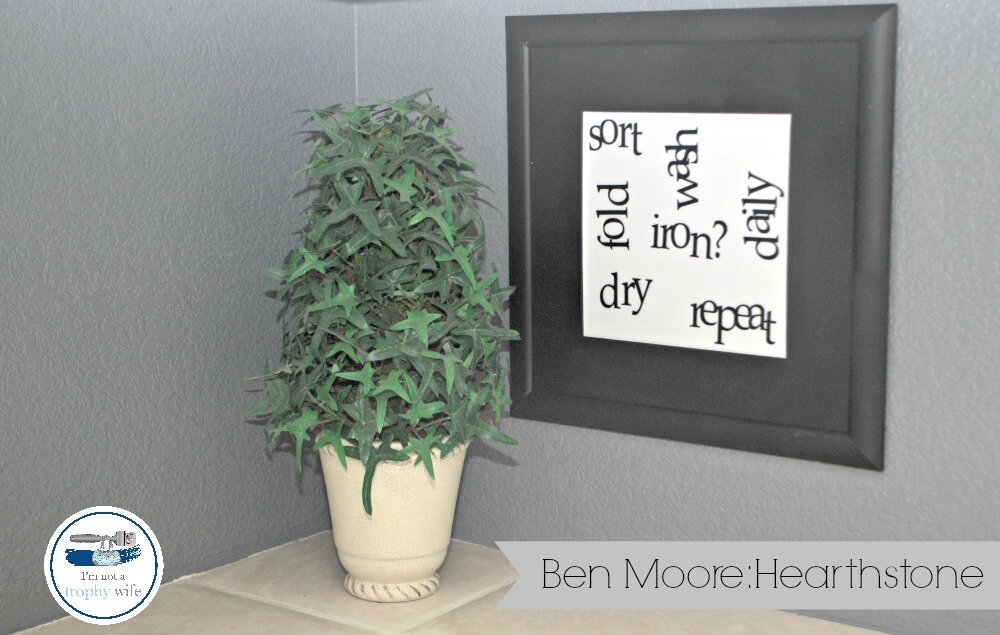 Here's my soap jars, another early vinyl and popular project. Scroll below to see the wall behind the soap jars after the paint job :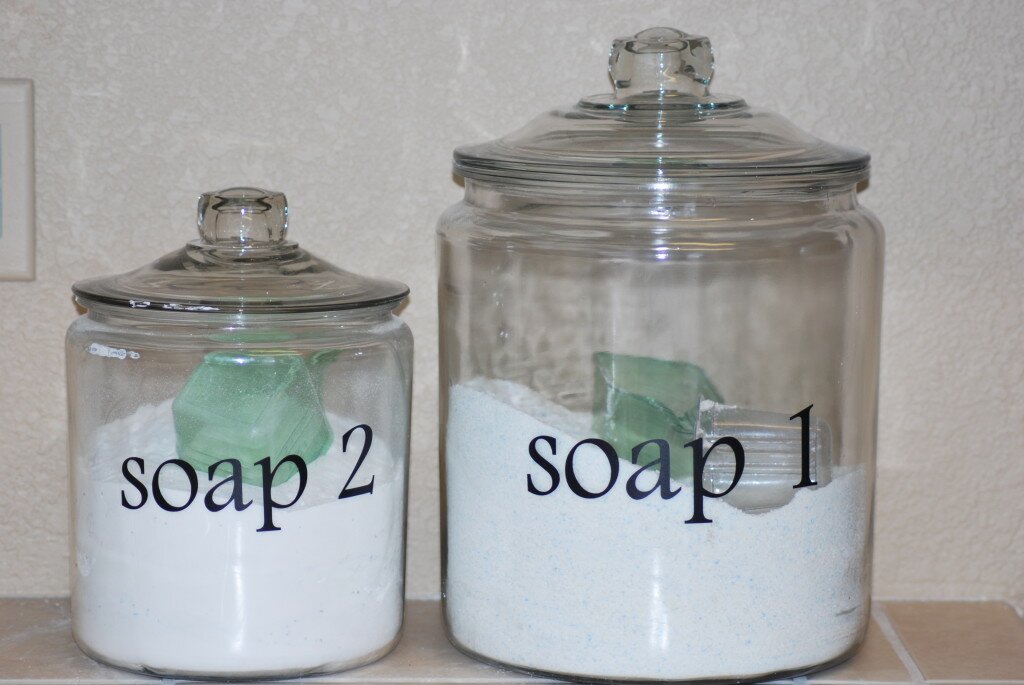 Loving it. It looks darker here in this image, but it is a grey/blue blend depending on the light.

More pics to follow. I love this color so much I am gearing up to paint the master bedroom in the same color.
LINKING TO : Cozy Little House Houseology Sugar Bee Crafts StoneGable DIY Showoff