~cringe worthy family photo~
I live in a family where my mom framed this family photo. Yep, my mom decided this cringe worthy, laugh out loud family photo would look better in a frame. There is no way to introduce this photo other than to share it. This photo was one of a dozen proofs her photographer threw in to the package. You know -the outtakes of photos. The photos that get looked over once and then tossed or stored in a box for the next generation to discover. Unless you are my mom. This family photo either proves a mother's love is blind. Or, a mother of five (my youngest brother wasn't born yet) decided it was a free photo and her decision to frame it was pure Rita-economics (cheap). The funny thing is my mom and dad are not in this photo. So maybe this is her idea of a cruel joke!

I found this photo and scanned a copy to share with my siblings. My sister had a lot to say about this photo. My sister is not going to be happy about this post. Good thing she rarely reads my blog! Big mistake sissy! And, apparently photographers in the early 1980's did not discuss the idea of color coordinated outfits. Makes me appreciate my go to photographers for our family and professional head shots!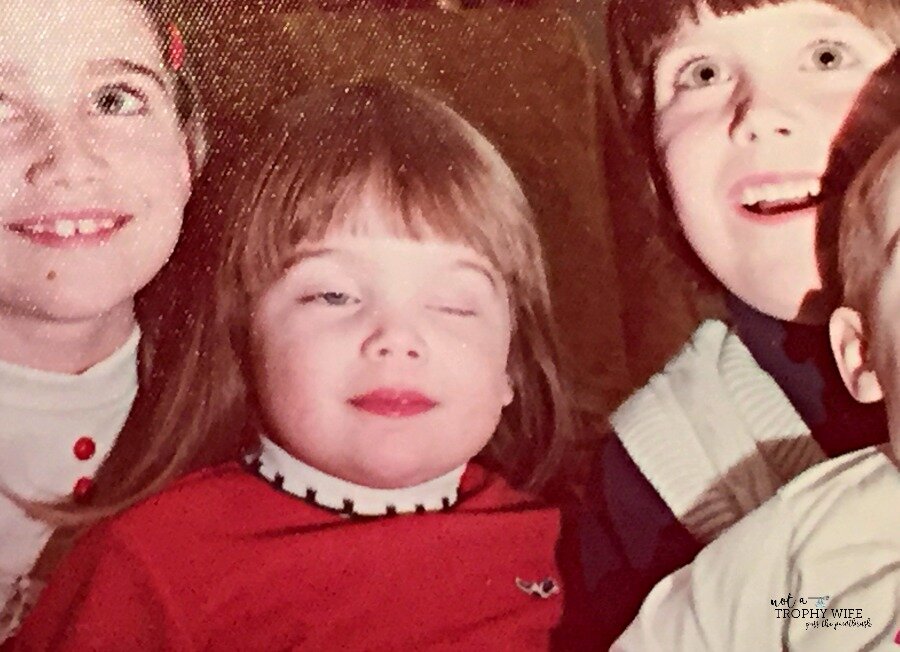 I know it's difficult to manage four kids under the age of eight but it's not like we were 19 kids and counting. This photo gives new meaning the hashtag #nofilter!